Memorial Day Weekend 🎆🎇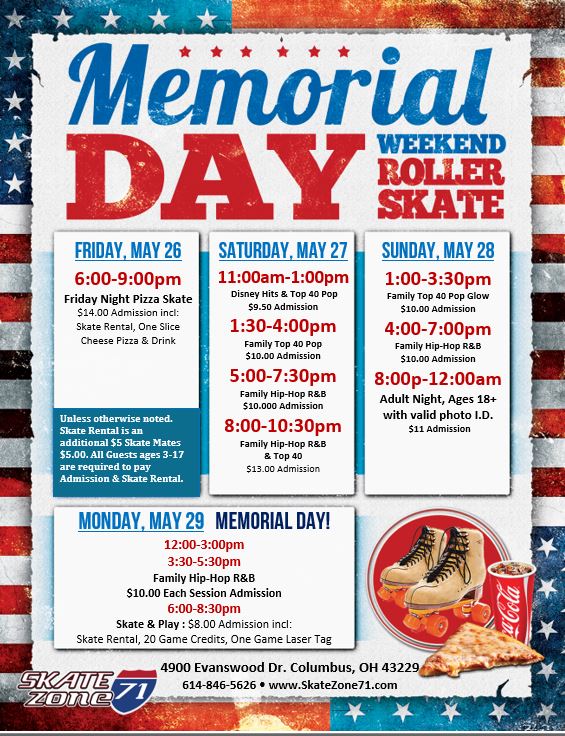 Come Celebrate the Holiday Weekend at Skate Zone 71!
Fun Events Friday May 26th – Monday May 29th
All Children Ages 3-17 MUST Pay Admission & Roller Skate Rental, (or bring their own skates) Non-Skating Adults may enter at no charge.
All Adult Skaters (18+) are required to sign a liability waiver.