SK8TOPIA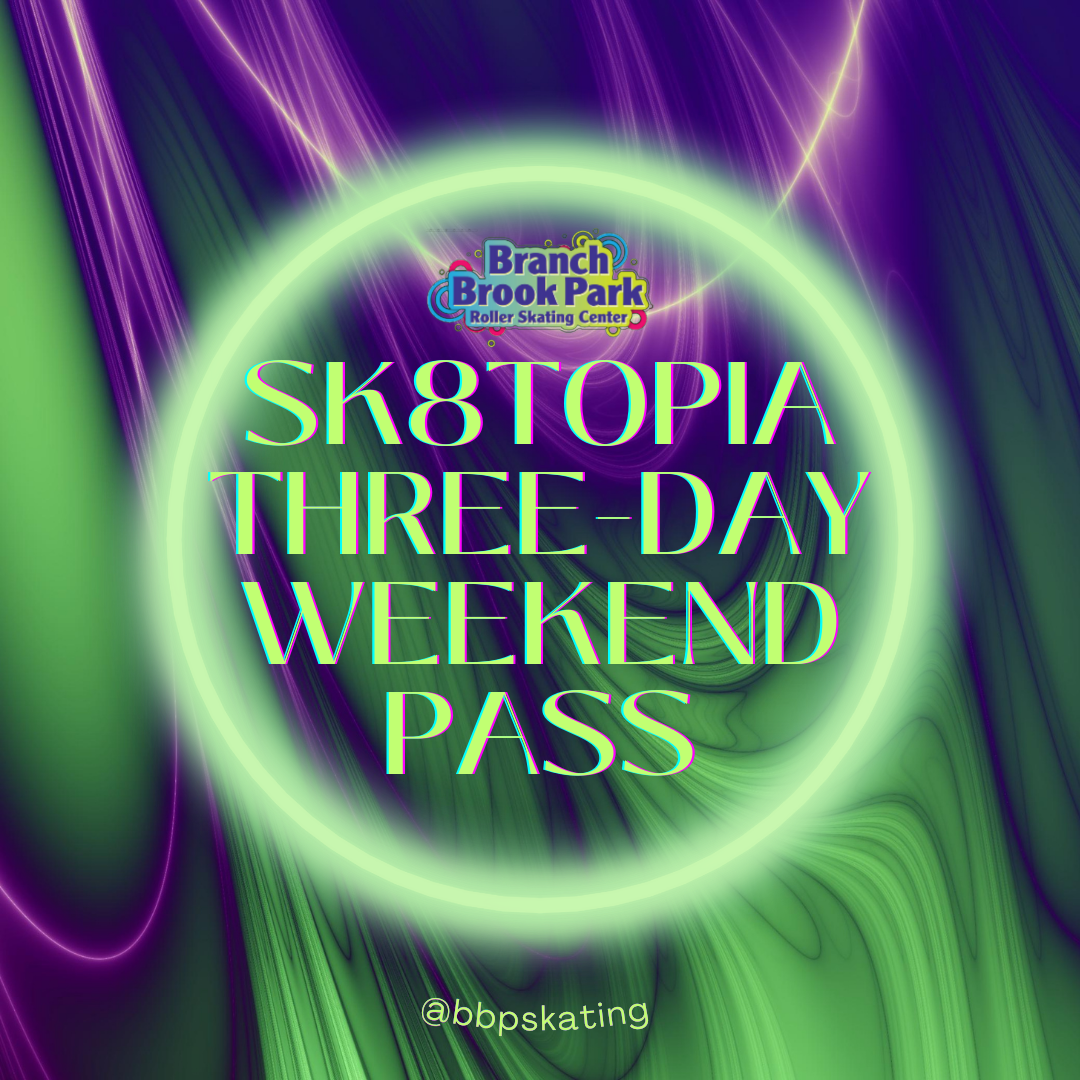 Online exclusive ONLY VALID FOR THE FOLLOWING TIMES:
FRIDAY, JUNE 2ND: 11:59PM -3:00 AM
SATURDAY, JUNE 3RD: 11:00 PM – 2:00 AM
SUNDAY, JUNE 4TH: 9:00 PM – 1:00 AM
Pre-Purchase Online, THIS PASS CANNOT be purchased on site.
ATTENTION: The initial wristband given at the time of entry on the first day is the only wristband that will be given for the entire weekend! We are not responsible for any lost or stolen wristbands. We will NOT replace any LOST or STOLEN wristbands after the initial check-in. Resold wristbands will not be honored and are not to be duplicated or shared, if any of the aforementioned actions are noticed, you will be refused entry for the remainder of the weekend.
PLEASE NOTE: Everybody MUST BE PRESENT at the time of check-in, QR Codes MUST be presented at the time of entry. Adult waivers must be signed and shown every time upon entry that reflects the date .
Everyone entering the facility for these sessions must be 18 yrs+ or over with a valid form of ID, IDS WILL be checked upon entry, failure to show valid form of identification will result in refusal of entry into the facility. Please note: Everybody MUST have a ticket to enter the facility. All tickets are FINAL SALE and there are absolutely NO REFUNDS.